Description:
Extend Your Network
The DPE-302GE 2-Port Gigabit PoE Extender allows a Gigabit Power-over-Ethernet connection to be extended up to 500m via daisy chain. With several mounting options, the DPE-302GE allows PoE devices to be deployed virtually anywhere over longer distances, eliminating the need for a nearby power outlet and attached power supply.
Connect Huge Spaces
Two ports in combination with more connected extenders enable you to bring power and data to security cameras, and monitoring & telecommunication systems, even across vast areas such as university campus sites, large retail stores, libraries, airports and transportation tunnels.
Surge Protected
The extender has D-Link's highest built-in 4kV surge protection, and is also capable of operating in temperatures of up to 60°C (140°F), allowing it to be deployed in harsher environments.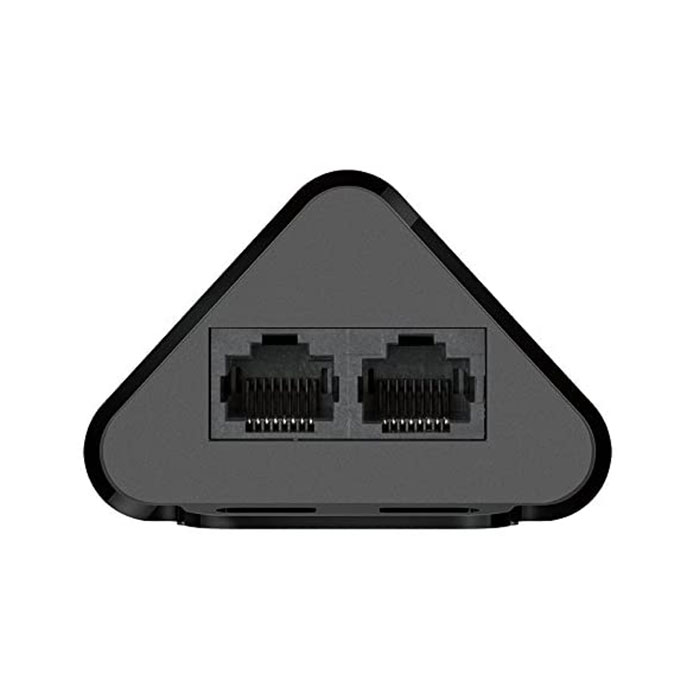 Ready To Go
Combined with three flexible methods of mounting, a powerful built-in magnet with anti-slip rubber feet, supplied screw anchors, and included velcro, the DPE-302GE is ready to use straight out of the box and can be deployed virtually anywhere.
Built With Networks in Mind
Designed to supply data, whether you need 10Mbps or 1000 Mbps, and PoE power for devices such as IP surveillance cameras and wireless access points, over extended distances.
Power to Devices
Because the DPE-302GE is powered by consuming a very small fraction of PoE power, you can extend the connection distance beyond 100m as well without worrying about finding a nearby power outlet, giving you the freedom to design your network layout.
Robust Design
The discreet matte black design features jet black rims, air vents to regulate airflow, and three blue LED indicator lights for the connected power supply and direction of power and data flow.