Description:
D-Hyperlink stable cables are the perfect twisted-pair cables available in the market for transmitting information over native space Networks (LANs). These cables exceed efficiency necessities specified by the TIA/EIA-568B.2 / TIA/EIA-568C.2 and IEC 60603-7-4 requirements.
As streaming video and multimedia over LAN are gaining reputation, customers demand sooner information transmission and decreased ready time. D-Hyperlink cables are perfect for easy, cost-effective and high-speed transmission efficiency. They assist a better signal-to-noise ratio, offering higher reliability for present purposes and better information charges for future purposes.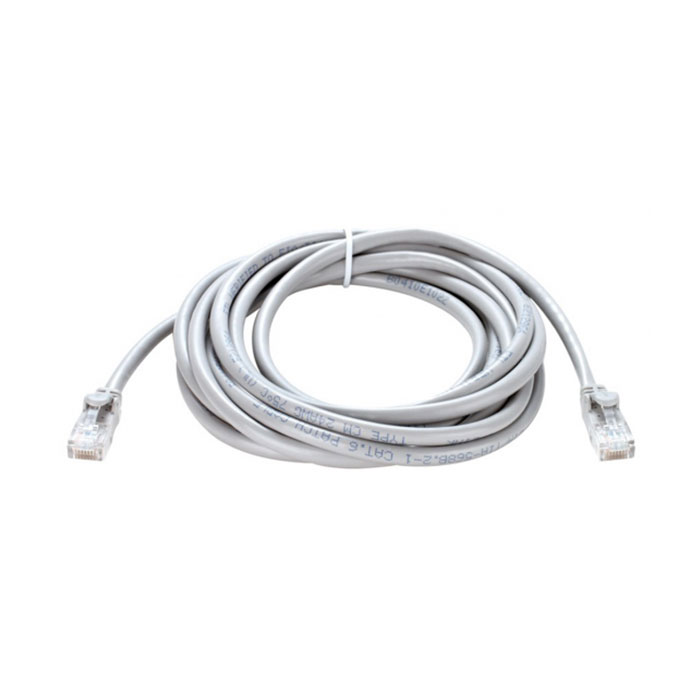 -Four Pairs Unshielded Twisted Pair (UTP) Cable
-Conductor Metallic: Naked Copper
-Insulation Materials: HD-PE
-Jacket Materials: PVC UL94V-0
-Warmth-resistant: 60oC minimal (Temperature restricted)
-Flame property: The aim of the vertical flame check is to display screen out flammable wires. It follows the VW-1 (UL); FT-1 (CSA) requirements.
-RJ-45 8P for Transparence colour.
-Contact blade: Phosphor Bronze
-Temperature range: -10 ~ 80o C
-Dielectric withstanding voltage: 500V AC
-Insulation resistance: 35M Ohm (max.)
-Sturdiness: 750 matching cycles
-Cable-to-plug tensile power: 20lbs (89N) (min.)
-UL purposes: 250V AC, 2A (max.)
-Polycarbonate (PC) UL94-V-0
-10BASE-T, 100BASE-TX Quick Ethernet, 1000BASE-T (IEEE802.3)
-100VG-AnyLAN (IEEE802.12)
-Energy over Ethernet (POE)
-UL 444 (for Copper conductor)
-UL 1581 (Take a look at normal)