Description:
Boost Whole Home WiFi with Your Existing Router
A single router has limited WiFi coverage and always causes WiFi dead zones. RE315 wirelessly connects to your existing router and expands its WiFi signal into areas it can't reach on its own. Enjoy your stable network experience wherever you are at home.
WiFi keeps Strongest for Unlimited Moving
With TP-Link Mesh Technology, it's easy to form a Mesh network with a single WiFi name for seamless whole home coverage. Just connect RE315 to a OneMeshTM router. Always enjoy the strongest WiFi when you're walking around with no need to search around for a stable connection.
Smart Roaming.
Uninterrupted streaming when moving around your home
One WiFi Name
No more switching WiFi network names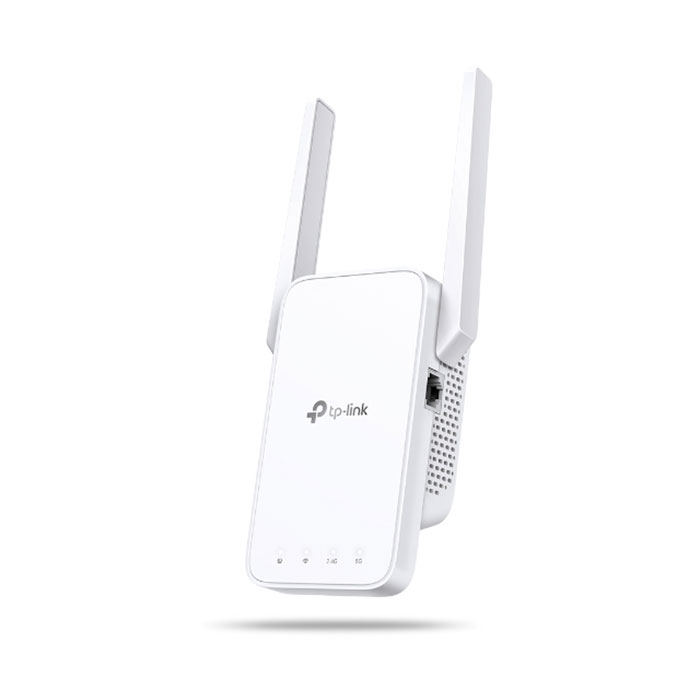 Easy Creation
OneMesh™ Router + OneMesh™ Range Extender
Faster Dual Band WiFi up to 1200 Mbps
RE315 delivers dual band (2.4 GHz and 5 GHz) to transmit WiFi signals, doubling the performance of each band. It enables you to keep more devices connected at the same time with its 300 Mbps 2.4 GHz and 867 Mbps 5 GHz dual bands. Use the 2.4 GHz band to send email and browse the web and the 5 GHz band for gaming and HD streaming.
Adaptive Path Selection: Keeps Itself Working at Top Speed
Adaptive Path Selection keeps your network running at optimal speeds by automatically choosing the fastest connection path to the router. Always keep your devices fast and stable—ideal for network environments crowded with many devices and applications.